About Us
About the Company
With over 6 decades experience in the floral indusrty,J.J. Neville & Son's Ltd is a staple in the flower business. Quality & Service is what sets us apart from the rest. Creative trained designers can custom a professional design unique to your occasion. In keeping with Neville's commitment to excellence, the entire staff at Neville's is dedicated to providing you with professional, personalized service that ensures your experience will be a pleasant one for you, your friends and your family.
We are an award - winning florist. Consumer's Choice Award for Business Excellence. Over the years J.J. Neville has become a symbol of the very best in the floral industry.
Our customer data base includes leading corporations, funeral homes, restaurants, hotels, and thousands of individual customers, each who are equally important to us.
We offer same day delivery service to all Metro St. Johns and surrounding areas on orders received by 1pm local time.
"Let Flowers Whisper What Words Can Not Say ...."
J.J. Neville & Sons
393 Hamilton Ave.
St. John's, NL A1E 1K5
---
Store Hours:*
*Our shop is open Monday through Saturday from 9:00 a.m. to 5:00 p.m. Sunday from 10:00 a.m. to noon To help assure on-time delivery during the busy holiday season, place your order AT LEAST ONE DAY PRIOR TO the followiing MAJOR HOLIDAYS: Christmas Day, New Year's Day, Valentine's Day, Easter, Administrative Professionals Week and Mother's Day. ***Please note EXPRESS DELIVERY is not offered during peak Holidays.
Payment Options
We accept the following payment methods:
Visa
MasterCard
Debit
Cash
House Account
Areas Served
Our shop serves the following areas with our "Own" personalized delivery Van & Staff. St. John's & Surrounding Areas, Mount pearls, Goulds, Petty Harboue, Torbay, Flatrock,Portugal Cove-St. Phillips and Conceprion Bay South. We also avail of Taxi Services to get bouquets to Bell Island, Bay Bulls and the Souther Shore including Trepassey & Fermeuse.
Funeral Home:
Barretts Funeral Home Ltd - 328 Hamilton Ave. A1E 1J9 709-579-6007
- 73 Commonwealth Ave. A1N 1W7 709-364-1937
Carnell's Funeral Home - 329 Freshwater Road A1B 1C3 709-722-2730
- 1045 Topsaill Road A1N 5E9 709-747-7740
Caul's Funeral Home & Crematoriem - 84 LeMarchant Raod A1C 2G9 709-753-6845
- 1124 Torbay Raod A1K 1A4 709-437-1610
Fahey's Funerl Home - Trepassey & Fermeuse A0A 2G0 709-363-2850
Hickey's Funeral Home - Kelligrews, CBS A1X 7P8 709-834-3051
Pendergast Funeral Home - Bell Island A0A 4H0 709-488-2056
Ryan's Funeral Home - Bay Bulls A0A 1Co 709-334-2851
Local Hospital's :
Health Science Centre - 300 Prince Philip Drive A1B 3V6 709-777-6300
Janeway - 300 Prince Philip Drive A1B 3V6 709-777-6300
Miller Centre - 100 Forest Road A1A 3Z9 709-777-6555
St. Clares Mercy Hospital - 154 LeMarchant Road A1C 5B8 709-777-5479
Waterford Hospital - 306 Waterford Bridge Road A1E 4J8 709-777-3000
Retirement/Nursing Homes
Agnes Pratt - 239 Topsail Road A1E 2B4 709-752-8950
Bonaventure Retirement Home - 57 Bonaventure Ave A1C 3Z3 709-722-4040
Cambridge Estates - 64 Portugal Cove Road A1B 5G8 709-576-4663
Chancellor Park - 270 Portugal Cove Road A1B 4N6 709-754-1165
Glenbrook Lodge - 105 Torbay Road A1A 2G9 709-726-1575
Karwood Retirement Retreat - A1L 0L3 7097825300
Katherine House - 90 LeMarchant Road A1C 2H1 709-754-3864
Kenny's Pond - 135 MacDonald Drive A1A 0E4 709-738-1611
Pleasantview Towers 65 Newfoundland Drive A1A 0L7 709-752-8800
Ruby Manor - 10 Ruby Line A1G 0A1 709-364-4943
Saint Luke's Home - 24 Road De Lux A1E 5Z3 709-752-8900
Saint Patrick's Mercy Home - 146 Elizabeth Avenue A1B 1S5 709-752-8745
Tiffany Village - 50 Tiffany Lane A1A 0G1 709-722-7999
Delivery charge based on location.
If you have a question regarding any area not mentioned, please do not hesitate to call us at 709-579-5300.
Specialty Items
We specialize in the following services:
Flowers for every occasion
Custom Orders
Large selection of Quality flowers
Plants, succulents, tropicals
European/dish gardens
Arrangements in Contemporary and Traditional Styles
Silk Arrangements
Cemetary Arrangements
Wedding & Event Flowers
Funeral designs
Graduation
Giftware
Gourmet and fruit baskets
Greeting cards
Candles
Plush
Satin Hands Gift Sets
24-hr ordering at you fingertips: jjnevilleandsons.com
Same day delivery
Express Delivery ** Aditional $10.00*** Please note EXPRESS delivery is NOT offered during Peak Holidays ***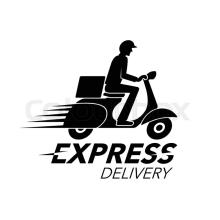 Contact Information
If you have any questions or need more information, please feel free to contact us directly at:
(709) 579-5300 or toll free at (800) 465-5300.
We are always available to help with your floral selection. Our best advertising is providing the best quality and service available in the market.
J.J. Neville & Sons
393 Hamilton Ave Ext.
St. John's, NL A1E 1K5
Fell free to stop by for a vist or a chat. You'll Never know what you'might find !
Delivery Policy
A local delivery fee of $15.99 will be added to each order.
We can also get deliveries to Bell Island, Bay Bulls, Trepassey & Fermeuse and surrounding areas by Taxi. Deliveries to these areas are from Monday to Friday, as no Taxi will service these areas on the weekends. For deliveries outside our local area, the fees do vary. Pease fell free to call to get current Delivery pricing. Delivery charges for out of town are per parcel.
Order must be placed before 1:00pm in the recipients time zone to assure same day delivery. Orders received after that time may be delivered the following day.
We do call the recipeint to arange a suitable delivery time ( not during major Holidays, unless requested). If you prefer we do not call, please let us know, an additional charge may be billed for each delivery attempt, unless a phone call is permitted, to arrange a convenient delivery for the recipient. To guarantee delivery we require a phone number/numbers for the recipient as well as a phone number/numbes for the customer, should their be an issure with your order and/or delivery.
We do offer a "3 HOUR EXPRESS DELIVERY" Service that is available Monday thru Friday. All orders are custom and will be completed within the 3 hour time mark. There is an Additional Charge of $10.00 for this ELITE DELIVERY SERVICE. This MUST be confirmed by calling our office at 709-579-5300 and is NOT available during Holidays. This does not apply to funerals as all funeral work is delivered in a timely fashion throughout the day. Please note **** NOT AVAILABLE DURING HOLIDAYS ****
To place orders for other City/Areas outside of St. John's, you would have to call our office, 709-579-5300. We can arrange delivery throughout Newfoundland, Canada, United States as well as Internationally. Additional charges apply and you will be notified when placing your order. We are unable to accept these orders on our website. Their must be an affiliated florist in the area.
709-579-5300
1-800-465-5300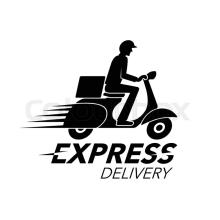 Substitution Policy
Occasionally, substitutions may be necessary to create your bouquet due to the availability of certain flowers in various parts of the world. Care is taken to maintain the style, theme and color scheme of the arrangement, using flowers of equal value. Additionally, the substitution of certain vases and or vessels may be necessary due to increased demand, especially during major holidays. All orders are filled to full value if a substitution is required. Please keep in mind that flowers are seasonal. Occasionally pricing errors may occur and the customer would be notified. We make every attempt to keep all information on this site current.
Our artisans take great pride in filling your order. Each order is custom and we make every attemt to get you your desired bouquet.
Privacy Policy
This privacy statement has been created in order to demonstrate our firm commitment to protecting customer privacy.

Information We Collect

If you open an account on our site or make a purchase, we need your contact information including your name, e-mail address and mailing address to complete your transaction.

When you visit our website, we also collect some basic information that does not identify individual users. We use this information to determine our users demographics and interests, so that we can better understand and serve our users.

"Cookies"

Cookies are small files which store certain information about your activity on the website and are stored on your computers hard drive. Our cookies do not contain any personally identifying information. We use cookies to let us know that you are a prior customer, so that you dont have to reenter information you gave us on your prior visits. Most web browsers automatically accept cookies, but most allow you to instruct your browser to prevent the use of cookies. However, if you disable cookies, you will not be able to use certain features of this website.

Our Use and Disclosure of Your Information

When opening an account or making a purchase, you have an opportunity to opt-in or opt-out from receiving emails from us. If you opt-in to receive information from us, we may use your purchase history, contact information and other registration information to provide you with more relevant information and email content. We may send emails to our users regarding changes in our services or other information we believe will be of interest to our users. If you prefer not to receive these emails, you can send us an email with the subject line no emails or reply to our email with the subject line no emails.

If you send us personal correspondence, such as emails or letters, or if other users or third parties send us correspondence about your activities on our site, we may collect such information. We may use that information and other information that we obtain from your use of our site to resolve disputes, troubleshoot problems and enforce our agreement for Terms of Use.

We may share aggregate statistics about our sales, traffic patterns and related site information with other businesses, but these statistics will include no personally identifying information.

We may share your information with Teleflora and other reputable vendors for the purpose of sending out special offers via email and/ or in connection with the services provided by our site such as the delivery of flowers. Your information will not be shared for any other purpose and will be kept secured.

We cannot ensure that all of your private communications and other personally identifiable information will never be disclosed in ways not otherwise described in this Privacy Statement. For example, we may be required to disclose information to the government or third parties under certain circumstances, or third parties may unlawfully intercept or access transmissions or private communications. We can (and you authorize us to) disclose any information about you to law enforcement or other government officials as we, in our sole discretion, believe necessary or appropriate in connection with an investigation of fraud, intellectual property infringements, or other activity that may be illegal or may expose us to legal liability.

Security

This site has security measures in place to protect the loss, misuse and alteration of the information under our control.

All user credit card information is securely communicated using secure socket layer (SSL) software, which is the industry standard and among the best software available for secure commerce transactions.

All user information stored on our server is stored in an encrypted format. Notwithstanding these efforts, we caution you that perfect security does not exist on the Internet.

Linked Sites

If this site contains any links to other websites, we are not responsible for the privacy practices or the content of such websites.

Changes to Privacy Statement; Consent

We may update this Privacy Statement from time to time. You should check this page periodically for changes. By using our site, you consent to the collection and use of your information by us as described in this Privacy Statement.

Questions and Comments

We welcome your questions and comments about this Privacy Statement.